HISTORY OF MCPHERSON OPTIMIST CLUB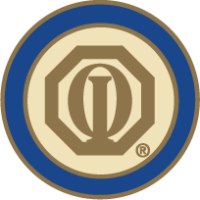 The McPherson Optimist Club was chartered on February 27th, 1973 with 38 members. The Hutchinson Optimist Club was the sponsoring club.
From the beginning, the club has fulfilled the Optimist motto "Friend of Youth" by its support of local programs. The earliest youth programs were the midget football leagues, Oratorical Contests, lawn mower clinics, Easter egg hunts, Toys for Tots, and the Junior Olympic track meets. The McPherson Optimist Club participated in the Wall Park development committee, the organization of Big Brothers – Big Sisters program and the Striker soccer leagues.
The club has historically strong fundraising projects to support these youth programs. The first fund raising projects were light bulb sales, dunk tanks, and stadium cushion sales. Christmas tree sales became the largest fund raiser for the club in the 1980s and 1990's. 
PREVIOUS CLUB PRESIDENTS
A list of previous club presidents in the order of their presidency is as follows: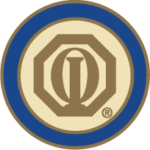 A List of previous optimists of the year in the order of their honorary designation is as follows:
97-98 Evan Stout
98-99 Fred Bohnenblust
99-00 Irv Greer
00-01 Jay Pavlik / Bruce White
01-02 Joe Johnston / Jack Rader
02-03 John Watkins
03-04 Jay Pavlik
04-05 Chad Alexander
05-06 Keith Janzen
06-07 Jack Rader
07-08 Brad Miller
08-09 Doug Curtright
09-10 Bill Parker
10-11 Rick Stien
11-12 Don Glahn
12-13 Ardie Streit
13-14 Neil Colle
14-15 Cindy Kinnamon
15-16 Jerry and Carol Fithian
16-17 Jay Pavlik
17-18 Monty Koehn
18-19 Brad Miller
DONATE TODAY TO HELP THE OPTIMIST BRING OUT THE BEST IN YOUTH